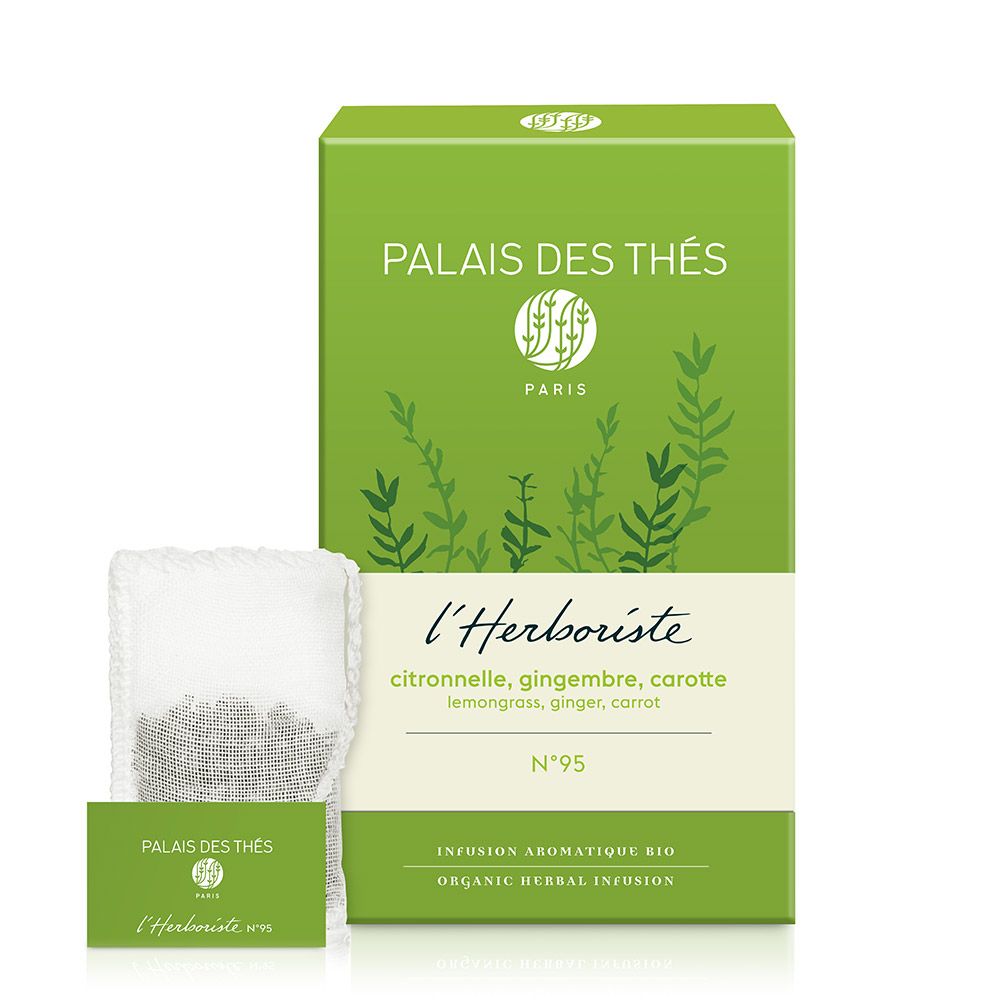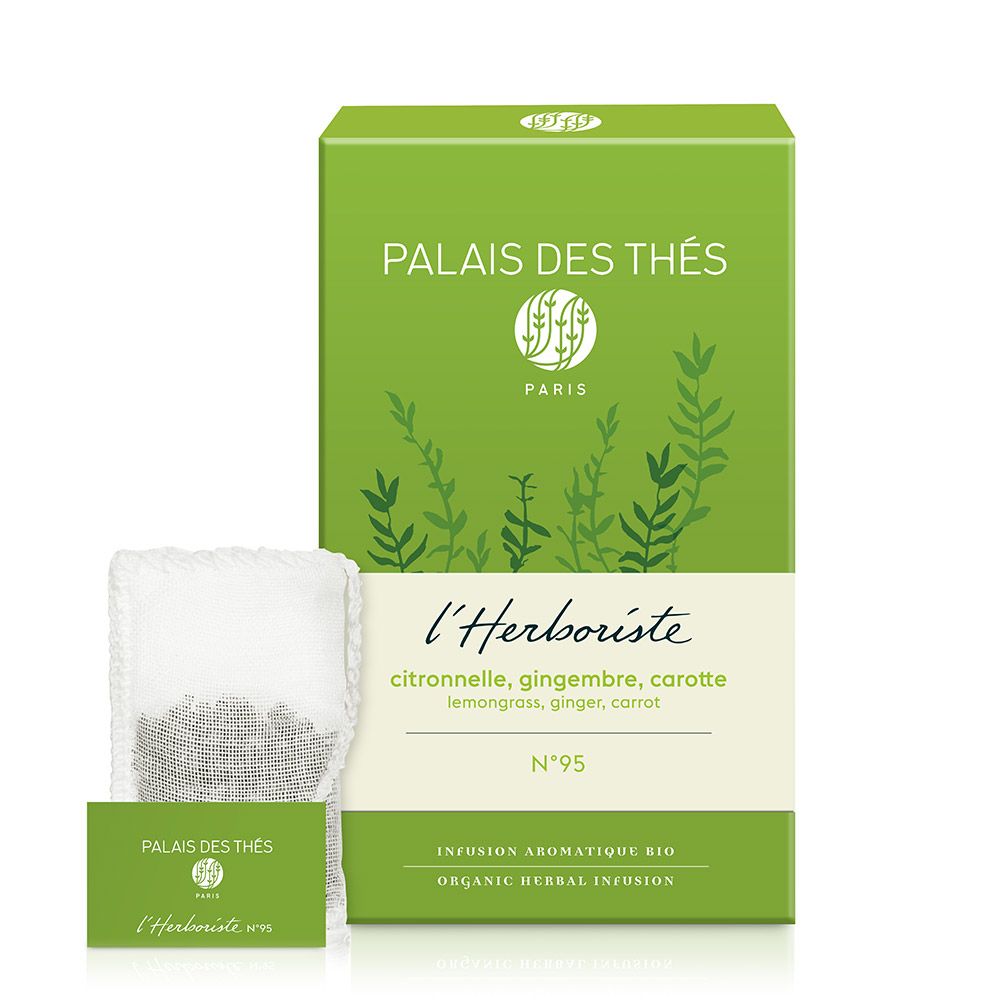 L'HERBORISTE N°95 Organic Herbal Tea - Caffeine Free
A recipe combining herbs and spices known for their stimulating benefits.

Description
Lemongrass Ginger Carrot is a refined organic infusion much appreciated for its invigorating properties. Combination of lemongrass, ginger and carrot creates an intriguing balance, source of well-being.
L'Herboriste, new collection of herbal infusions from Palais des Thés
Palais des Thés has taken traditional herbal teas to the next level with l'Herboriste, a collection of subtle and refined blends, for the delight of gourmets.These original creations combine beneficial herbs with the delicate flavors of fruit or spices, as three ingredients selected with the utmost care.
100% caffeine-free, l'Herboriste infusions are perfect in the evening for a relaxing and softness moment.
This tea is grown organically and USDA certified, an accredited independent certification body.